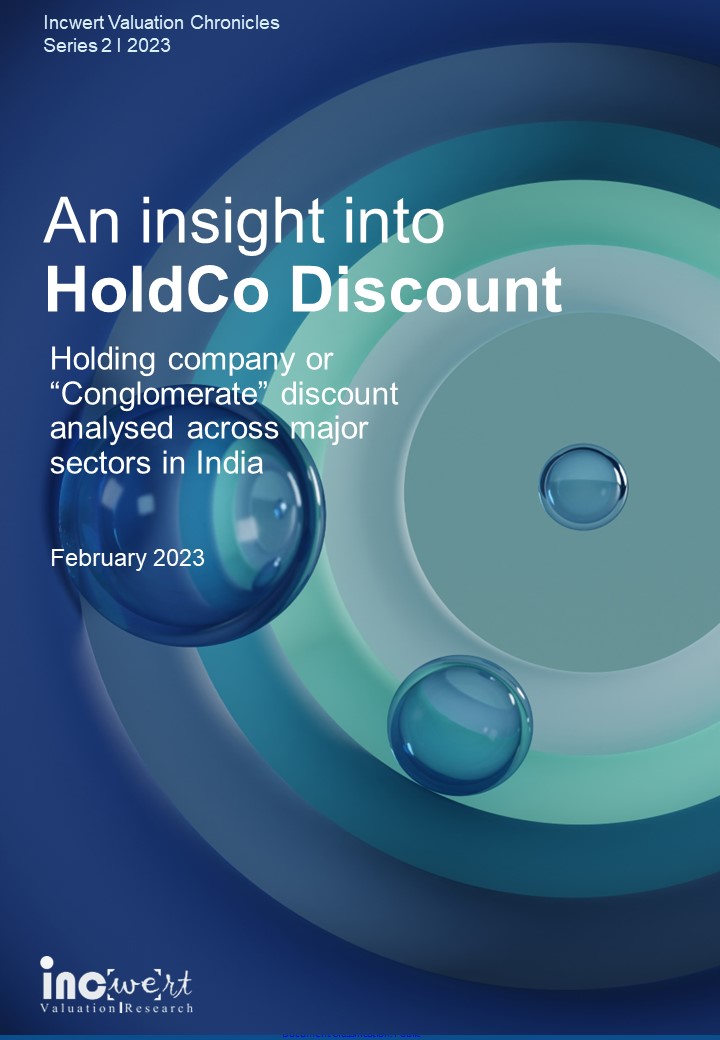 We are pleased to release the third edition of Incwert's holding company discount ("HoldCo Discount") study 2022, based on the analysis of select listed holding companies across major sectors in India.
We observe that the median HoldCo discount in FY22 is approximately 71 per cent across the major listed holding entities in India.
The median HoldCo discount expanded during the COVID-19 period due to the volatility spillovers in the market.