OUR THOUGHTS (Incwert Chronicles)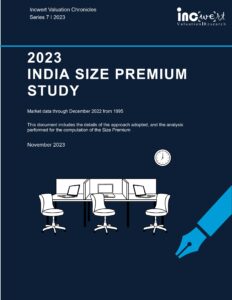 Incwert Size Premium Study 2023 is a comprehensive study of past market data of the companies listed on the National Stock Exchange (NSE) of India from 1995 through December 2022 to analyse the returns that mid-cap, small-cap and micro-cap stocks have generated over the return as predicted by capital asset pricing model (CAPM)
Read More
Check our range of supportable valuation services
We assist clients with valuations concerning transactions, financial reporting and tax & regulatory filings. Our valuations are accepted by the stakeholders, auditors and a range of regulators in India - Registrar of Companies, Securities and Exchange Board of India, Reserve Bank of India, Authorised Dealer Banks and Tax offices.
Our in-house research enables us to produce objective, reliable, relevant fair-value estimates.
Delivering ease in managing complex valuations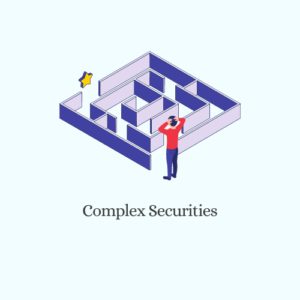 Complex Securities
Incwert's seasoned professionals help clients determine fair value estimates for a wide range of complex securities, including credit/debt instruments, derivatives, equity, and structured products.
Capital structures involving multiple classes of securities are often found in startup enterprises funded by venture capital and may also be found in larger enterprises funded by private equity.
Such securities include features that alter cash flows over the life of the security, such as options, return multiples or thresholds, and/or specific IRR and price-performance targets.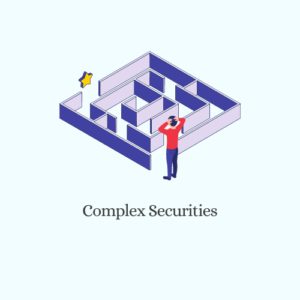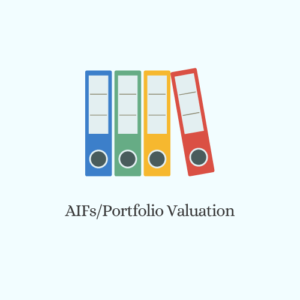 Portfolio valuation of AIFs
Incwert assists clients in category-1 AIF funds in valuing the portfolio. The underlying category is either the traditional or complex illiquid securities
We have successfully advised clients who are venture capital funds, SME funds, social venture funds, infrastructure funds and other AIFs
Our quality control processes ensure compliance with regulatory requirements such as SEBI, internal policies and procedures, and statutory auditors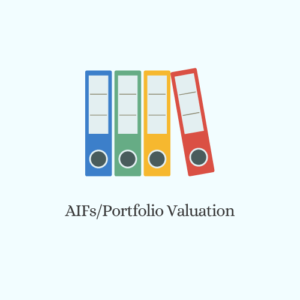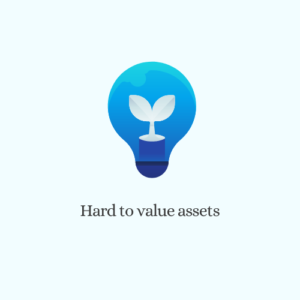 Hard to value assets
Our team has the expertise in valuing hard-to-value assets such as cross-country interest rate swaps, embedded derivatives, hybrid securities, right of use, and warrants among others.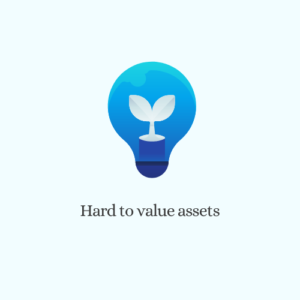 Featured News/ Reference to Incwert's research papers
ICAI RVO - Valuation Professional's insight (series 7)
The book published by the Institute of Chartered Accountants of India RVO draws reference to ERP based on the paper published by Incwert.
2022
Airports Economic Regulatory Authority - Ahmedabad International Airport Ltd
The multiyear tariff proposal for Ahmedabad International Airport Limited for the third control period draws reference to ERP using the paper published by Incwert.
2022
Taxguru - How to value your business during COVID times?
The Equity Risk Premium of India at the beginning of April 2020 was 7.50% as per Incwert Valuation Chronicles, Series 4, 2020 (Source: ...
2022
Airports Economic Regulatory Authority - Mangaluru International Airport
The multiyear tariff proposal for Mangaluru International Airport draws reference to ERP using the paper published by Incwert.
2021
Asian Development Bank's report - Prefeasibility Study on Carbon Capture and Utilization Cement Industry of India
The report draws reference to ERP using the paper published by Incwert.
2021
Reference to control premium study - Mint
Incwert Advisory Pvt. Ltd, an independent valuation services firm, points out in a report that acquirers paid on average a 28% premium to ...
2021
Credit Research Challenge 2018-19
Punit Khandelwal. Co-founder IncWert Advisory. Nirakar Pradhan. Director Professional Risk Managers' International Association, USA. Joydeep Sen...
2019
Independence, Integrity & Fairness
Incisive, factual and fair approach to valuation is what we aim for when we work for our clients
Deep expertise to manage all your valuation complexities
With a team that is sufficiently experienced to manage a variety of complex valuations, we provide solutions to our clients in the most challenging situations
Solid work papers powered by in-house research
We are forerunners in conducting varied research that power our analysis. Incwert Chronicles reflect our commitment to solid research-backed analysis
Support valuation firms globally
We provide support services to valuation firms globally, enabling them to increase revenue through quicker market outreach and client focus

Click on the buttons to know more